Case Studies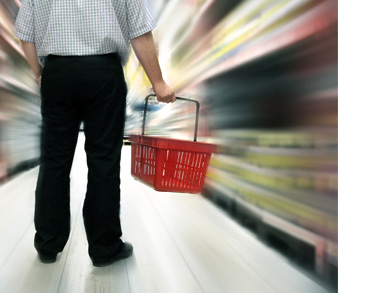 The Challenge:
"We have a good product and reputation, but our sales have been flat for the last six years."
The Strategy:
The Fifth Element team worked side-by-side with the client to diagnose potential causes of the sales stagnation. Fifth Element used research, interviews and on-site assessments to deeply understand the competitive market, the customer base, marketplace trends and the company's internal capabilities.
The team learned that though the client's products were viewed favorably for their quality, what their customers wanted was innovation—products that stood out as unique and cutting edge.The team also discovered that the client already had significant technical capabilities that could be refocused to create new products that had never been seen in the marketplace.
With a new product focus, Fifth Element helped the company re-brand itself from commodity product provider to innovative industry leader through new marketing and public relations efforts. The sales force received intensive training and several employees became expert presenters on industry trends and innovation. Fifth Element worked side-by-side the company's sales folks in the field, making sales calls and evolving the sales methodology from "transactional" to "consultative." At the same time, the company developed exclusive formulas, trademarks and other intellectual property, which enabled them to license some of the new technology to its strategic partners. Customer Service was a critical part of the effort and the company implemented new software to help ensure the retention of existing customers and win over new ones.
The Results:
The company became a trusted advisor to most of its clients, offering innovative products that commanded higher margin and sell-through in retail stores. The company gained significant market share and margin while improving client retention. Sales increased from $20 million to $30 million and earnings rose from $200,000 to $4.5 million in a three-year period.
Postscript:
Fifth Element Associates assisted in the sale of the company for $28 million.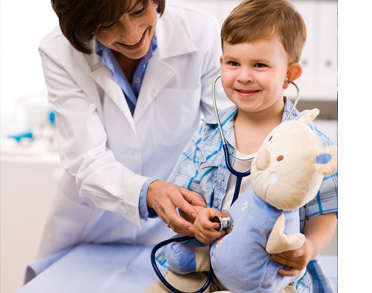 The Challenge:
"We want to increase revenue by becoming the most reputable health care resource in the region."
The Strategy:
To help the client launch this ambitious goal, the Fifth Element team began by doing extensive research into understanding trends in the healthcare market and changing patient perceptions. From there, the team began culling through data and conducting patient interviews to assess patients' satisfaction, their perception of the client's brand and reputation, and their expectations for service.
One of the most critical parts of the process was understanding all the ways in which patients' non-medical interactions, such as ease in scheduling appointments, check in procedures, and wait times, impacted not only their opinion but their pursuit of legal action when problems arose. Studies showed that lawsuits were 60% higher among patients who reported negative feelings about the administrative side of their experience and/or the doctor's "bed side mannor". In short most patients gauge the quality of treatment by the quality of communication between them (and their families) with each medical center personnel.
Armed with this new knowledge, Fifth Element worked with the client to create solutions that directly address the most important gaps in service. First, they created a comprehensive system of communication between the medical center and the patient. This included revamped check-in/check-out, a new position of Relationship Ambassador who oversaw and supported the patient's experience from beginning to end, and e-tools such as an interactive website. This provided more personalized service for non-medical interactions, and dramatically boosted the patient (and their family's) confidence. At the same time, Fifth Element facilitated workshops, and training for employees at all levels to understand and improve operational efficiencies and patient perceptions.
Keeping close attention on customer satisfaction, the facility began using notebook computers to obtain on the spot feedback from patients after their appointments. The data was used to continually measure progress and make improvements where needed.
Finally, to truly connect with its customers, the client began offering free community-oriented programs on topics such as nutrition and child-care.
The Results:
In one year, patient satisfaction improved dramatically with average satisfaction ratings improving from 6.5 out of 10 to 9.1 out of 10. Greater efficiencies were able to reduce appointment scheduling from six weeks to one week , and the number of scheduled appointments increased by 20%. Not only did patients' feel better about their experiences, employee morale and productivity both improved significantly. Revenue and margin both rose sharply making it their best year ever.
Postscript:
Since this initial work the client has brought Fifth Element back for follow on projects that include demographic research, follow-up patient satisfaction, a 3-year marketing plan, and strategic planning. The medical center continues to change, grow, and thrive, setting records year after year.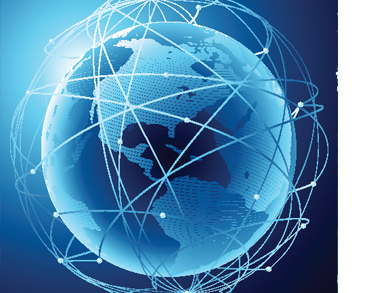 The Challenge:
"Our products and prices are very similar to our competitors. How can we differentiate ourselves and win more business?"
The Strategy:
To differentiate itself from competitors, the client needed to establish both exceptional service and unique partnerships. With a targeted focus on customers, Fifth Element began by collaborating hands-on with all of the client's customer-facing employees, from sales professionals and sales support to customer service and the executive team.
For sales, sales support and customer service, the strategy centered around solving customers' problems. Fifth Element provided training both in-person and with e-learning tools to help these teams deeply understand the technology, industry trends, and their company's as well as their competitor's products and services. Teams also learned how to be more consultative with their customers, with Fifth Element providing support in the field, coaching, assisting with product launches and even helping to close sales.
For executives, Fifth Element created a leadership development program, which relied on social networking tools to create a true Think Tank. Participants received training, were provided with real-world assignments and participated in open and engaging dialogues with their colleagues. Fifth Element moderated the program and was available to provide input and answer questions on a regular basis.
Finally Fifth Element worked with executives, marketing, and operations to identify gaps between what the consumer wanted and what was available in the market. The customer then forged strategic partnerships with complementary vendors to create product and solutions "bundles" that filled the gaps. The
Results:
Over time the client built a reputation for being the most responsive, knowledgeable, and collaborative provider in the industry. Its customer relationships improved, resulting in greater loyalty, and fewer competitive bids. In several cases the client became a trusted advisor to its customers, proactively helping them with long-term planning, budget planning and industry trends.
Postscript:
The client continues to out-pace its competitors. Much of the focus today is to further enhance their culture of customer service through Fifth Element's training programs and innovation workshops.